mObridge DSP
Advanced DSP configuration and automatic firmware updates
mObridge DSP is a complete Digital Signal Processor (DSP) graphical user interface for advanced in-vehicle audio tuning. It can be used to harness the full DSP capabilities of your mObridge device (where applicable), and update easily thanks to automated online updates.
Some of mObridge DSP's features include:
Input/output channel mapping
1024-point master and channel parametric equalizer.
Time alignment
Crossover link emulation
Direct passthrough
Phase invertion
Mono input channel gain and delay adjustment
Channel muting
Advanced channel filtering algorithms, including:

Butterworth, Bessel, Chebychev, and Linkwitz-Riley filter designs.
Low-pass, high-pass, and band-pass filters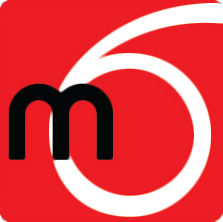 Windows


Requirements: Windows XP/7/8/8.1/10
Latest Release: v21.09.01
Installation Guide:
Download the file below, and run the installer.
Follow the installation wizard, ensuring you install the drivers when prompted.
To run the application, open the "Start Menu" and select the following:

Windows XP/7: All Programs → mObridge → mObridge DSP
Windows 8/10: mObridge → mObridge DSP
macOS

Requirements: macOS 10.9+
Latest Release: v21.08.01
Installation Guide:
Download the file below, and open it.
Install the file "D2xxHelper_v2.0.0.pkg".
Drag "mObridge DSP" into your Applications folder.
To run the application, select mObridge DSP from your Applications folder.
Note
It is recommended to save a backup of your configuration settings for use in cases of need.