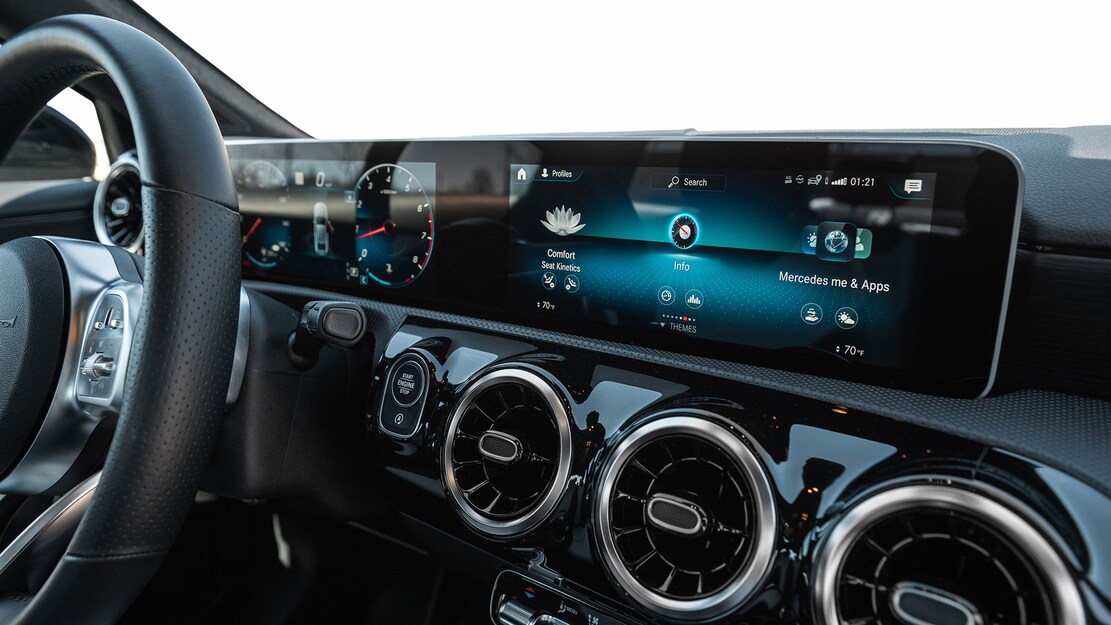 mObridge is pleased to announce that we have now launched our new Mercedes-Benz Coaxial preamp series based on the DA-G2 DSP platform. Building on our expertise in advanced DSP algorithms, and vehicle bus networks, the new range of preamps takes system integration to a new level for 2018+ MBUX-equipped Mercedes-Benz vehicles.
The system takes the digital factory MOST input for audio, allowing the stock feel of the car to be fully preserved. All factory controls are maintained, including fade1 balance, telephone, voice assistant, and navigation. All models come with a MOST install kit, and all models utilize automatic software updates through our mObridge DSP with both Windows and macOS applications available.
The DA-G2 comes in three different flavors: Entry, Standard, and Pro. The DA-G2.Entry model provides stereo TOSLINK out and input gain adjustment through mObridge. The DA-G2.Standard model adds 10 analog output channels and a TOSLINK connection for improved surround sound capabilities along, with basic channel mapping and summing. Finally the DA-G2.Pro adds a full 1024-point DSP on all 12 channels (10 analog and 2 digital), including filtering, parametric EQ, center-channel upmix, virtual crossovers, and time alignment.
1. Fade is applicable to Standard and Pro models only, as the Entry model only has a stereo output.