Fiberdyne Systems are pleased to announce that in partnership with Renesas we will be displaying the latest Advanced Audio processing library for the R-car M3/H3 platform running under Android.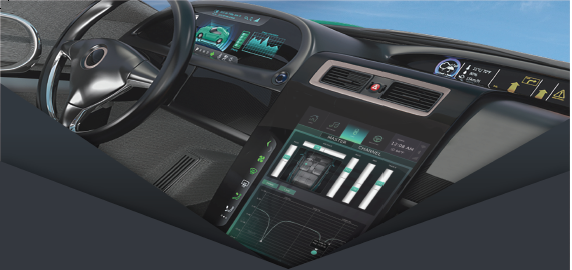 Renesas will demonstrate the vehicles at CES 2018 in the Renesas Advanced and Autonomous Test Track and Future Ready Solutions Showcase, January 9-12, 2018, in Las Vegas.
The Fiberdyne DSP library offloads the heavy audio lifting to the HiFi2 DSP core within the M3/H3 SoC platforms. The framework removes the existing bottlenecks in the platform audio mixers and allows direct DMA access down to the HiFi2 ADSP core.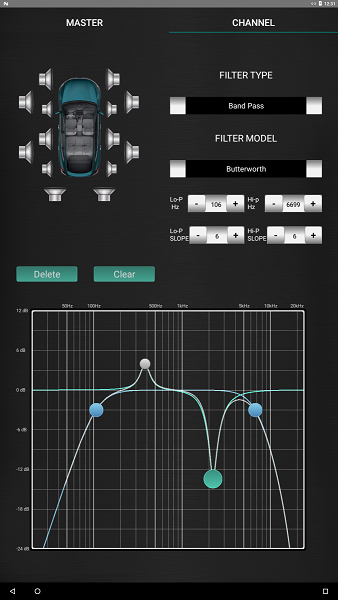 In addition to this Fiberdyne has also developed a native Android application running on the main screen of the Dodge Ram. The Android Graphical interface is fully customizable and allows user access to such features as:
Bass/mid/treble/fade/balance & volume control
Master graphical equalizer with reference UI
Subwoofer gain control
In addition the DSP library provides the following underlying processing:
12 channels of fully-equalized output processing
Individual crossover and filter control on each output channel
Individual input and output channel gain control
Time buffering on each output channel
With the addition of the Fiberdyne R-car DSP library it is possible to implement all DSP features normally found in high end external amplifiers and bring this now onboard the main head unit of the vehicle.
The Fiberdyne R-car Advanced Audio DSP library is available now to OEM's running on Automotive Grade Linux and Android on the M3/H3 SoC platforms. Fiberdyne is an active member of the AGL consortium.
For more information please contact sales@fiberdyne.com.au